Diabetic Wound Care: Seven Tips to Protect Your Feet from the Summer Heat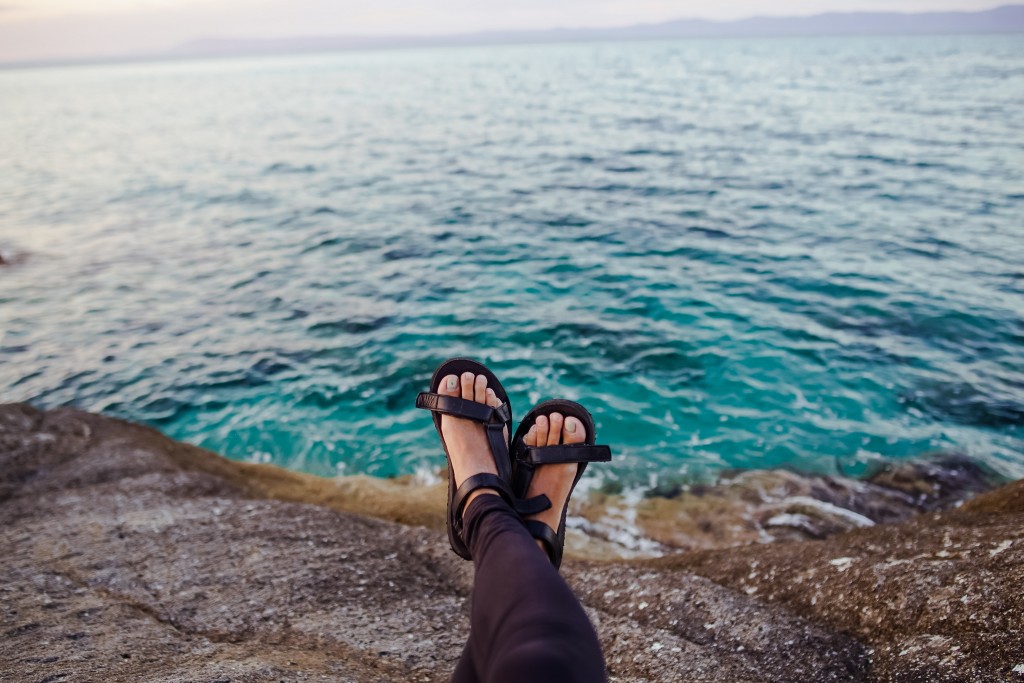 For many, summer is the perfect time to run barefoot on the beach or in a grassy park. But if you're one of the 34.2 million Americans living with diabetes, going barefoot is one of the worst things you can do for your health. Exposure to hot sand, pavement, rocks, trash and debris can result in trauma leading to non-healing wounds that put you at risk of infection, sepsis, or amputation.
Many complex wounds begin with a very small scrape or scratch. Some diabetics have peripheral neuropathy, or a loss of sensation in the lower extremities due to nerve damage. Because of this loss of feeling, a wound can remain unnoticed for quite some time and become infected, making the individual more vulnerable to delayed healing, progression of wounds, and even sepsis.
"If you have diabetes you need to be vigilant about foot care year-round, but summer is particularly important," said Jennifer James, MD at the Center for Wound Healing & Hyperbarics at Southwestern Medical Center. "If you discover any kind of foot wound, even if it's minor, it should be evaluated early to avoid life-threatening complications. Preventive care is extremely important."
Here are seven summer foot care tips for patients with diabetes:
Don't walk outside barefoot. Broken glass, rocks, trash or debris can perforate the skin and cause infection. Walking on hot sidewalks or sand can quickly cause blisters or burns on the feet
Always wear properly fitted shoes. If needed, ask your physician about special diabetic shoes, custom inserts and socks to keep your feet healthy while you remain active
Keep your feet clean. Examine the tops and bottoms of your feet each day and keep your toenails clipped straight across and filed
Use an emollient cream for dry skin every day on the tops and bottoms of your feet
Stay hydrated! This may help with foot swelling from heat or exercise and improve circulation
Monitor and maintain proper levels of blood glucose, A1C labs, consume a healthy diet, and use medication as prescribed
If you have a foot wound of any kind, clean it, use antibiotic cream and a sterile bandage to cover it, and call your physician's office for guidance
The Center for Wound Healing & Hyperbarics specializes in the healing of chronic wounds. Our team is specially trained in treating wounds that have resisted healing after weeks or months of traditional treatment. For more information or to schedule an appointment, call 580-531-6441.
Read All Posts